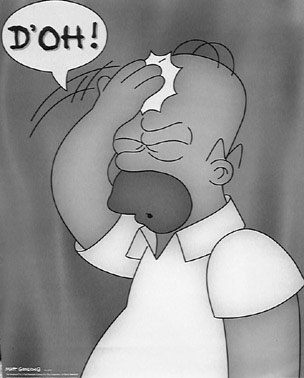 In an effort to tell you how cool the company H2O FX is, I have to reveal what a forgetful jackass I am. If you want to visit their website and check out their fully customizable products cut with a water jet and spare me some embarrassment, go right ahead.
Here's how I came to know about H2O FX. On September 22, I took my best friend to the Chargers vs. NY Jets Monday Night Football game. Of course we tailgated it from the moment they opened the gates complete with all my usual tailgating gear including my Aluminum Portable Telescoping Flagpole and Tire Mount. We were a bit rushed for time in breaking down all the tailgating gear to get into the game before kick-off. We made the decision to leave the flagpole tire mount underneath the tire of my SUV. After all, who was going to be able to steal it while we were inside the game? The problem of other people stealing it should not have been our biggest worry.

After the game let out and we got back to the car, the parking lot was not backed up yet. If we hurried we would be able to get out of the parking lot rather quickly. The prospects of getting out of the stadium parking lot without delay can make a person forgetful and solely focus on getting in the car and getting out. We both failed to remember that we had left the tire mount under the tire and we needed to grab it after we backed up. Adding to that, I didn't even realize we had left it there at Qualcomm Stadium until I was already home and unpacking the car. A call down to Qualcomm Stadium the next morning to see if there was a possibility that someone had turned it in to lost and found was met with laughter. My flagpole tire mount was long gone; probably in a dumpster mixed in with all the other parking lot refuse.
That following week I was talking to a friend of mine and lamenting what a jackass I am for leaving my flagpole mount at the stadium.  After agreeing with me that it was a boneheaded move on my part, he mentioned that he has a friend that owns a metal fabricating business. He went on to say he would probably be able to make me a replacement flagpole tire mount holder. He suggested I give him the specs on how big the base needs to be and the diameter of the flag pole and he was confident he could have one made before the next game.
True to his word I was able to use my new flagpole tire mount this past weekend while tailgating before the Chargers/Colts game. (If you want one of your own, H2O FX can sell you one for $29.95 plus shipping) I even had the pleasure of meeting and tailgating with Steve from H2O FX this past Sunday. Of course I personally thanked him for the tire mount. While there we even discussed the potential of making a customized tow hitch adapter so I could mount my Freedom Grill FG-50 and utilize my SportMast at the same time.
There are two lessons to be learned here.
1) When tailgating, make sure to pack up EVERYTHING before you head into the game. That way you won't forget anything and avoid that embarrassing phone call to the stadium the next day.
2) H2O FX can probably make anything you want out of stone, tile or metal. If you have a gadget or an idea that could help you tailgate better, call them at (760) 597-9977 or email them at info@h2ofx.com. Tell them your tailgating idea and I am sure they can come up with something that will fit what you need.
Thanks again to Steve and the people at H2O FX. I can now fly my flag with pride above my tailgating spot once again thanks to them.